Write up: "Black Coral Series": Concept of XLL 550 Black Coral
Breathing new life into the Illumina LED system!
SciTronix GmbH, Dorweiler Nicolas
XLL 550 upgrade Kit & Spare Pad
 "..

in order to benefit customers with lights from the first series in 2010.

"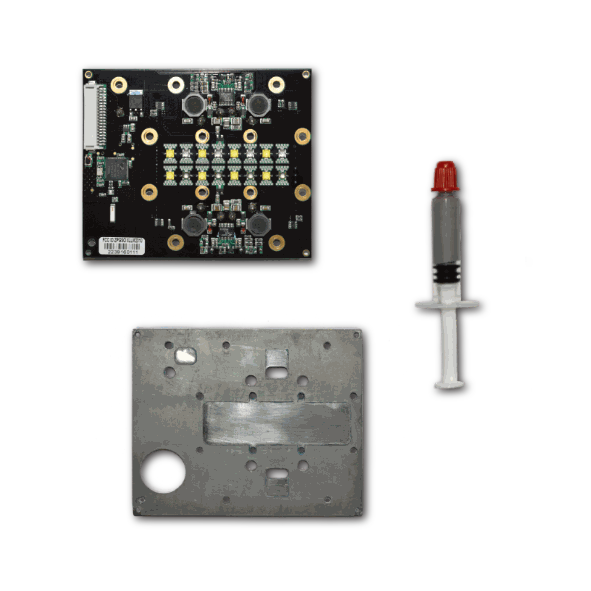 Stand: 2-2018
Author: Nicolas Dorweiler & Andreas Schneider, SciTronix GmbH
Requirement:
Over the years the success of the Illumina LED system has earned it a loyal following that has grown to several thousand users worldwide.
As it has been exported to over 45 countries and there is a very manageable second hand market, it can be assumed that many of these lights are still in operation.
This has been confirmed repeatedly through our interactions with users who have successfully operated their fixtures since their release 7 years ago.
Many users continue to report on their satisfaction with the Illumina and the achievements they have made with light-hungry stony corals.
How outstanding this fixture was at the time can be gleaned from reports such as the in depth video produced by Bulkreefsupply:
https://www.youtube.com/watch?v=eJOlYH3jS_A&index=1&list=PL5AFC54436CCEC478


Problem analysis:
We have dozens to hundreds of inquiries from wholesalers, retailers and end users asking if we can supply spare parts.
We also handle many inquiries and questions about the possibility of us offering an upgrade, as it was once advertised.
Answer: YES!
Our first consideration was how we wanted to proceed. Should new optimizations be implemented independently for new fixtures, or should 100% compatibility with the previous versions be considered in order to benefit customers with lights from the first series in 2010?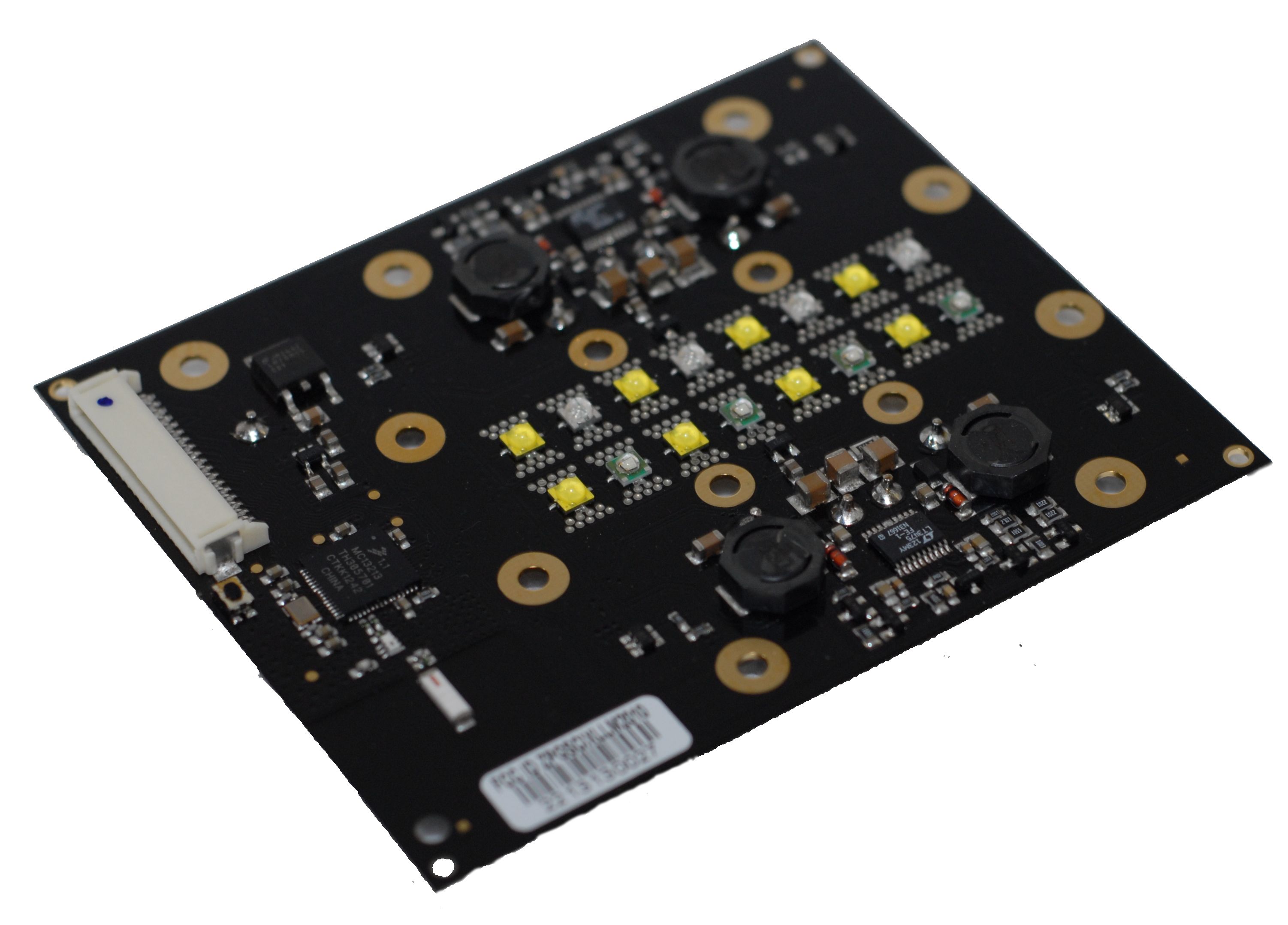 Here are the key points to consider:
• 100% compatibility in the event that users just need spare parts
• Ability to do partial upgrades on older units
Each individual part must be compatible with all old parts and software  
• Harmonious integration of the new components should be guaranteed
• Users should always have the opportunity to extend the life of the light through upgrades and the fixture as a whole for use over the next 7 years.
• AUX modules should continue to be used without restriction
Based on these factors, the extension of the main modules with color LED's is not viable, as users already have AUX Multicolor modules and should continue to use them.
Furthermore, a pad that includes additional color channels would increase the cost of replacement pads without adding value. It would instead force users to replace the existing pads to restore homogeneity. 
We did not want to force customers into a total upgrade !!!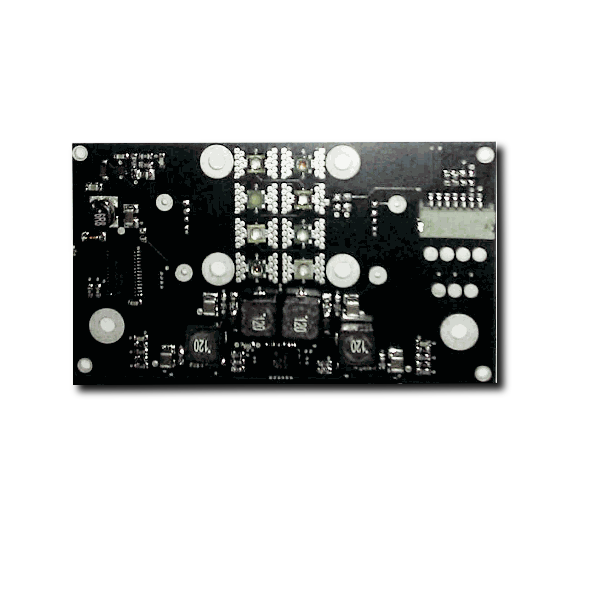 Even for users with large lights, 1500/1800 models for example, exchanging just 5 or 6 pads can achieve a significant increase in performance. 
Depending on the reef structure, individual pads can also be replaced by stronger ones to focus on areas without affecting the whole display.
The result is a 100% compatible LED pad with the same color values ​​as the original pads.
Cree's newest LEDs now consume half as much power - allowing for new lights that are twice as powerful but consume the same amount of energy as the older models !!!
The XLL upgrade kit will be offered first to end customers ONLY with a 40% DISCOUNT (before tax). This should convey our strong connection to the Illumina and its users. We also say in this way, thank you - for your years of loyalty and use of this product.
We ship worldwide !!
After publication, the dealers and wholesalers have access to this product.
Outlook:
The XLL family will grow in the future with the new model XLL 600 MC (Multicolor)
This model will not have 100% compatibility with previous models and software, but will expand the product range to the new fixture with latest features:
Planned features: 
• Wlan-based connection
• Control via browser-enabled device
• Pad communication via plug connection, and power distribution analogous to the XLL 550 via piercing contacts for easy replacement by users at any time.
• Main modules with an optimization of color values ​​in the 400-480nm range based on the classic "Actinic Blue".
• Extension of the main modules with the following colors:
• UV (405nm, 420nm)
• red / dark red (620nm / 660nm)
• Warm white
• Maximum number of LEDs with 19 pieces in total.
It will also be possible to retrofit existing Illuminas. However, this will no longer be done through a subsidized offer. Furthermore, all pads including the display unit have to be replaced in these instances. 
Since this will not be the right option for every user, we decided to take the intermediate step with the XLL 550.
If you have any questions, please contact our email address:
sales@scitronix.com or in our forum on  https://shop.scitronix.com
Best regards
SciTronix Support